Clean Coal Technology:
Coal contains dirt and incombustible material which are impurities and hence during transportation this causes a problem. To avoid this we wash coal and this removes all impurities and reduce the weight of coal as well as cost of transportation. It also reduces impurities released by Thermal Power plants.
Coal Miners Safety issues
Coal Mines were nationalized in 1973 and one of the main reasons given for doing this was the poor safety record of private sector mines. However today there is a accident every third day and a fatality every seventh day in the mines.
The coal miners face many occupational hazards like dust, noise related diseases. They also receive lower payout during accidents. The majority of deaths occur due to roof collapse related accidents and no explosions [which are the most common cause for deaths in US and China].
Conventional and Unconventional sources of Gas in India
Conventional Sources of Gas
Small in volume but easy to drill
Reservoirs have natural fractures.
Medium to high permeability of reservoirs.
Natural gas is an example
Unconventional Sources of Gas
Hydralic fracking needed as high volume but difficult to drill
Reservoirs are impermeable and no natural fractures.
Tight gas sands, Shale gas, sync gas, coal bed methane.
Shale gas extraction isn't a priority in India since lots of area is needed, water quantity is high and Guar gum supply needed but it will affect the price of this commodity.
Sources of Shale gas reserves in India are Cambay, Gondwana, Krishna Godavari and Kaveri and Assam - Arakhan.
Synthetic Gas
This is present in deep, underground coal reserves. Manual mining is difficult. The technique used is digging two wells one for injecting water, oxygen and gassifying agent and the second production well for recovering the Syn-gas.
By this method harmful byproducts remain underground. Water requirement is low.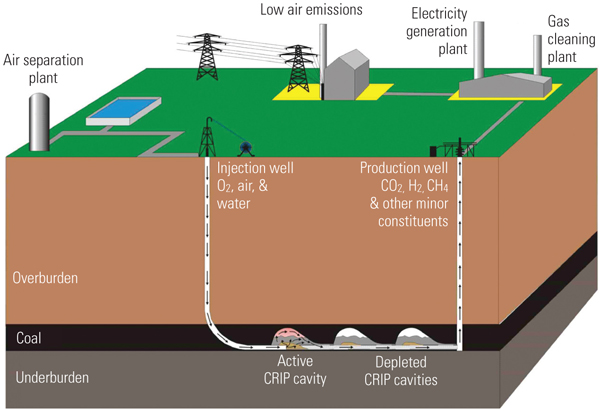 Fig 3: Synthetic gas extraction process.
Hydrocarbon Exploration and Licensing Policy 2016
As per the constitution, Union owns all hydrocarbons and Ministry of Petroleum has a New Exploration and Licensing Policy started in 1997 and now transformed into Hydrocarbon Exploration and Licensing Policy 2016. NELP had 10 rounds of auction.
Features:
Uniform license for unconventional and conventional oil and gas exploration.
Graded royalty which is inversely related to risks and cost of sale of hydrocarbons. High to low risk is Ultra deep sea mining, deep sea, shallow and land.
Revenue sharing from gross sale of oil, gas unlike previous policy which favored profit sharing from sale after cost of exploration is recovered.
Miscellaneous
Natural gas pricing in India is a weighted average of the gas price of US, UK, Canada and Russia.
Difference between BS-V or BS-VI norms
BS-V engines have to be fitted with a Diesel particulate filter of DPF which removes soot from the emissions. But this engine has to be fitted in a limited space and might not be possible in small cars. So to change the design of the small cars they might have to be made bigger than 4 meters and so might miss out on excise benefits. Also the DPF needs 600 celsius temperature which is not possible in Indian conditions.
For BS-VI engines a special AUS32 fuel is needed along with normal petrol or diesel and a Catalytic reduction technology has to be started. AUS32 supply must be started in the country. The SCR and the DPF modules have to be tested and validated to Indian conditions which itself shall take close to 4 years.
Automakers have unsold inventories of thousands of units of old BS-III/IV norm engines and a move towards BS-VI directly shall affect them further. The problem is also for oil companies too as they need an investment of Rs. 40000 crore to upgrade the fuel to BS-VI quality norms. BS-VI norms shall have to implemented in all country as the previous experiment of only implementing in cities and later in rest of the country has failed.
Major polluters like trucks, lorries couldn't make the switch to BS-IV as BS-IV fuels were not available outside the metros.