Frequently Asked Questions
Ans.
The SBI PO is a fairly tough exam if you are an arts or diploma background. The questions asked can be solved by practising similar type papers of S.B.I. PO and other tougher exams like CAT etc. The Aptitude section should be practised and Past question papers should be downloaded and solved. Last three years papers should be studied to understand trends.
Ans.
What is NABARD and it functions ?(In detail)
What is banking ?
Different types of Banks?
What is profits?
What are the different types of deposits in bank?
What is interest rate on saving account in nationalized banks?
Which bank is giving more than 4% interest rate?
What is NPA?
SARFAESI Act 2002?
What is ARC( asset reconstruction company)?
What is Banking Ombudsman Scheme?
What is current CRR and reverse repo rate,repo,slr?
What is NEFT or RTGS ?
When RTGS started?
What is NTDL?
What is stale cheque?(all types of cheques)
What is a post-dated cheque?
What is CTS?
What is current account deficit? How does it increase?
What is CASA?
What is GDP?
What is current CAD?
What is disinvestment? Why is it done?
What is Ridden Lending?
What is retail lending?
What is Inflation?
What is meant by Priority Sector?
What is SEZ?
What is financial inclusion?
What is RTE ?Right to Education
What are Mutual Funds and do you think banks are gaining profit?
What are NSE and BSE?
Who is the regulator of SEBI and who is the head?
Who controls all the banks in India?
What is DEAF?
Total No. of Deputy Governors in RBI?
Who is the last appointed Deputy Governor?
Who is the head of Various banks?
Define capital market , money market ?
What is Clean note policy?
Explain Old note exchange policy?
AADHAR card and its uses.
Tenure of Rajya sabha members?
Tenure of Lok Sabha members?
Ans.
Typical software engineer profile like testing, development of applications and technology products. Liaison with vendors of technology products of bank.
Career Growth and Take home salary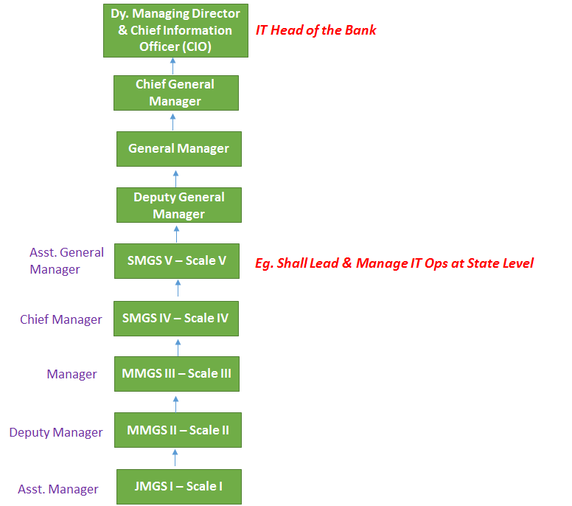 Ans. Expected in hand salary is around 37000. However allowances make the salary touch 70000 in metro regions. Work hours are about 9 hours but are not fixed and depend on your workload.



Ans. Yes but you need permission of bank. Upon selection you have to resign from original cadre. Your service as a clerk isn't considered for deciding increment as P.O.



Ans. Starting salary in hand is Rs. 19000/- but allowances add up to Rs. 23000/-



Ans. Three month notice period before quitting or 3 months salary is to be paid if done without notice.