Chapter 34: SUBORDINATE COURTS
Introduction
These function below the high court's at district or lower levels.

Qualification for district judge:



1. He should have been an advocate or pleader for 7 years.
2. He should be recommended by high court.
3. He shouldn't already be in service of centre or state.
The appointment, posting, promotion is made by Governor after consultation with High court. Other appointments of judicial service are made by Governor after consulting high court and state public service commission. Appointments of judicial service below district judge are made by high court.

District judge (Civil cases) / Sessions judge (Criminal cases) has highest judicial position in district. He has original and appellate jurisdiction over civil and criminal cases.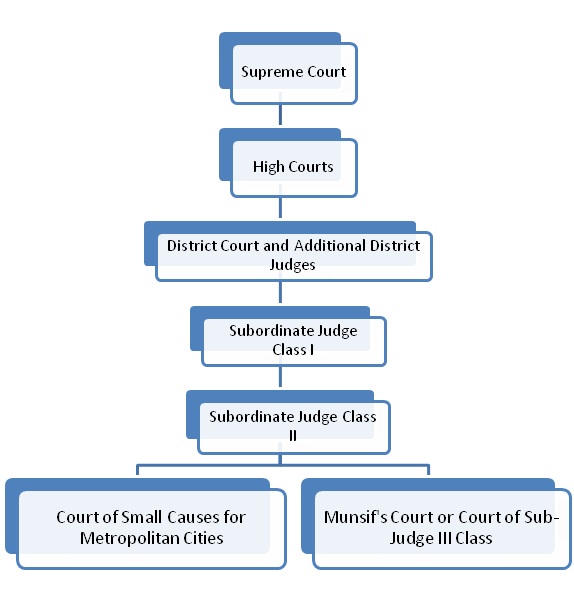 Fig 1: Hierarchy of indian courts
Quiz
Score more than 80% marks and move ahead else stay back and read again!